Latest News
Saturday 9 December 2017

This Saturday 9 December, being our last Lanyon meet before the Christmas break, is a Christmas themed meet.
So, come in your most fabulous, or seriously cool, Christmas gear. Come all decked out, or put on a Santa hat or t-shirt, or just add some red ribbons to your hair.
This includes you, too, Mum and Dad
.
(No need to wear Lanyon uniform if coming dressed up).
See you all there – with bells on.
Training
Training will be held on Tuesday nights at Banks Oval for all age groups. Refer to our Facebook page weekly for details.
Uniform
Our uniform is a Lanyon Little Athletics top (collared t-shirt or singlet) and royal blue shorts. Both the tops and shorts are available for sale.
If you have a Lanyon top that is too small or no longer needed, but still in good condition, we would love you to either swap it for another second hand top, or donate it to the club in return for a discount on a new top.
Duty roster
The active participation of parents is needed to ensure the success of events and the safety of athletes. A requirement of registration is that a family member be available to volunteer in some way. Each family must provide one volunteer at least every second week. Please feel free to offer assistance more often.
Parents are given assistance to perform volunteer duties. Duties include: Starter (using a cap gun to start running races), Time Keeper (using a hand held timer), Place Judge (handing out place cards), Recorder (recording race times and placings), Timing Gates Operator, Hurdles Assistant (adjusting height of hurdles between races), canteen and BBQ.
Keep in touch
We use Facebook to communicate with our members, including wet weather announcements and reminders. 'Like' us to stay up to date.
Tiny Tots is focused on group activities full of fun, colour, team work and skills. It is run alongside the athletics program for children too young for little athletics.
Age: 2 to 5 year olds
Dates: Saturday 21 October 2017 to Saturday 9 December 2017
Time: 9:30am to 10:30am (approx.)
Cost: $50.00 for the first child and $20 for any additional child (from the same family)
Location: Banks Oval – Betty Maloney Crescent, Banks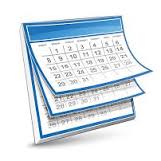 Latest Results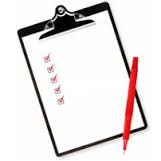 ---
Lanyon Little Athletics is proudly sponsored and supported by: