Latest News
Multi Carnival
ACT Little Athletics Championships
Online nominations are now being taken for the 2018 People's Choice Credit Union State Championships. The Championships is being held on Friday 23rd, Saturday 24th and Sunday 25th March 2018 at the Woden Park Athletics Centre.
Entries Close at 11:59pm on Tuesday 13th March 2018. The cost to enter the Championships is $5.00 per athlete. Please note there will be NO LATE ENTRIES and NO ENTRIES TAKEN THROUGH YOUR CENTRE. The event is open to all U8 to U17 athletes currently registered with a Little Athletics ACT Centre.
To see the event schedule click here.
For more information and to register click here.
Fundraising – Hot Cross Buns from Bakers Delight
Over the years Bakers Delight Lanyon has assisted many organisations in their fundraising efforts by supplying delicious, mouth-watering, freshly baked Hot Cross Buns. This year we are happy to announce that Lanyon Little Athletics will be involved in this special fundraising opportunity.
Bakers Delight Hot Cross Buns are packed with fruit (No peel) and spices making them delicious and a traditional favourite.
This year Bakers Delight Lanyon have five great varieties to choose from – FRUIT, FRUITLESS, CHOC CHIP, MOCHA and their new flavour, APPLE AND CINNAMON.
To take advantage of this special fundraising offer all you need do is place your order at our next meet, on Saturday 17 March 2018, along with your cash payment.
Collection date is Wednesday 28 March at 6.00pm at Banks oval. If this is not convenient for you, let us know and we can arrange an alternative date or time.
Price is $7 for a 6 pack.
Click here for the order form. Please feel free to print it out and collect orders from family, friends and colleagues. Our club will receive a percentage of all orders. Please bring the completed order form, and all payments, to our last meet of the season, Saturday 17 March 2018, and hand in at the canteen.
Training
Training will be held on Tuesday nights at Banks Oval for all age groups. Refer to our Facebook page weekly for details.
Uniform
Our uniform is a Lanyon Little Athletics top (collared t-shirt or singlet) and royal blue shorts. Both the tops and shorts are available for sale.
If you have a Lanyon top that is too small or no longer needed, but still in good condition, we would love you to either swap it for another second hand top, or donate it to the club in return for a discount on a new top.
Duty roster
The active participation of parents is needed to ensure the success of events and the safety of athletes. A requirement of registration is that a family member be available to volunteer in some way. Each family must provide one volunteer at least every second week. Please feel free to offer assistance more often.
Parents are given assistance to perform volunteer duties. Duties include: Starter (using a cap gun to start running races), Time Keeper (using a hand held timer), Place Judge (handing out place cards), Recorder (recording race times and placings), Timing Gates Operator, Hurdles Assistant (adjusting height of hurdles between races), canteen and BBQ.
Keep in touch
We use Facebook to communicate with our members, including wet weather announcements and reminders. 'Like' us to stay up to date.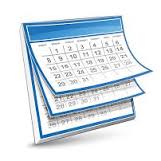 Latest Results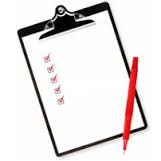 ---
Lanyon Little Athletics is proudly sponsored and supported by: